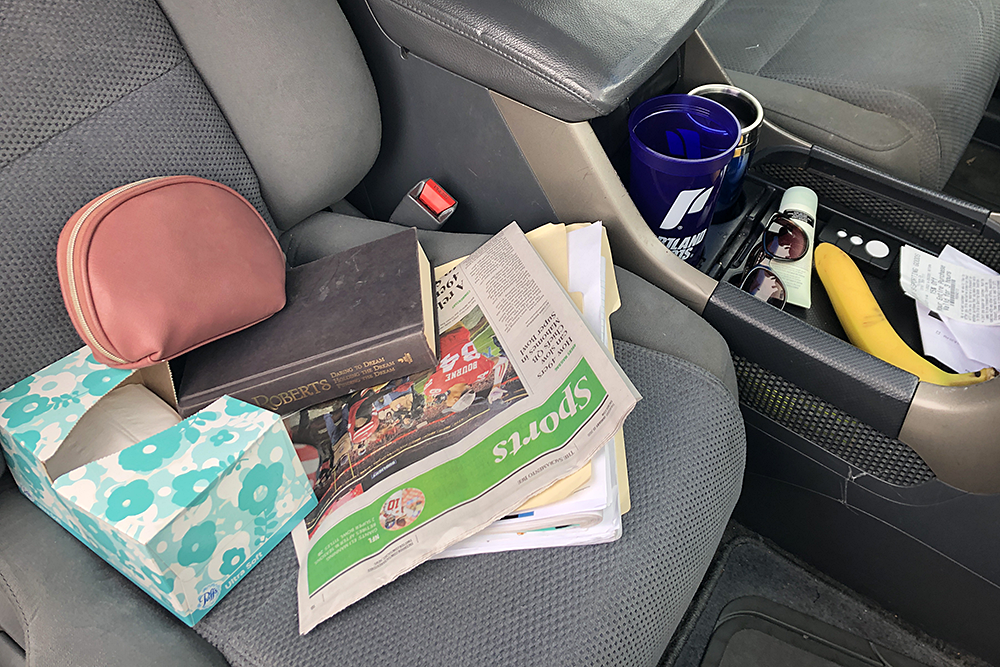 An uncluttered interior not only looks better, it's also safer, too.
Items that are properly stowed and organized won't rattle around the vehicle or risk becoming trapped beneath the brake or accelerator pedals.
From car desks and file totes, to mounts for your tablet, laptop, printer or phone, there's plenty of accessories available that can get the inside of your vehicle looking clean and presentable in mere minutes.
The key is knowing your needs so you can make informed purchases.
"Working in a vehicle can be stressful. Imagine what it would be like in a traditional office without a desk or filing cabinet?" said David Lippert of AutoExec, a Michigan-based manufacturer of car desks, totes, bags and accessories for the mobile worker who spends most of their day in a car or truck. "Keeping all of your office essentials secure while on the road is essential to reduce distractions, like a falling laptop or phone."
A place for everything and everything in its place can help you accomplish more.
Below, AutoExec offers some helpful suggestions on products that can restore order to your interior.
Organize and secure your front seat. A tote specifically for files keeps all of your active storage neatly organized – dividers can be moved around in multiple configurations offering a customized solution. Look for a tote that can be secured in the front seat with a security seat belt strap so the container won't move around during sudden stops.
Mount your laptop. Specially designed desks secures your laptop, tablet or phone with multiple mounting configurations.
Work and eat more comfortably in your mobile office. Consider a tray that mounts easily onto the steering wheel (just turn the wheel upside down).  This accessory is perfect for small laptops and tablets, as well as eating.
Keep your food cool in the vehicle. Folks who spend a lot of time on the road routinely eat in their car. A portable cooler bag will keep your food from spoiling while working in a hot car or truck.