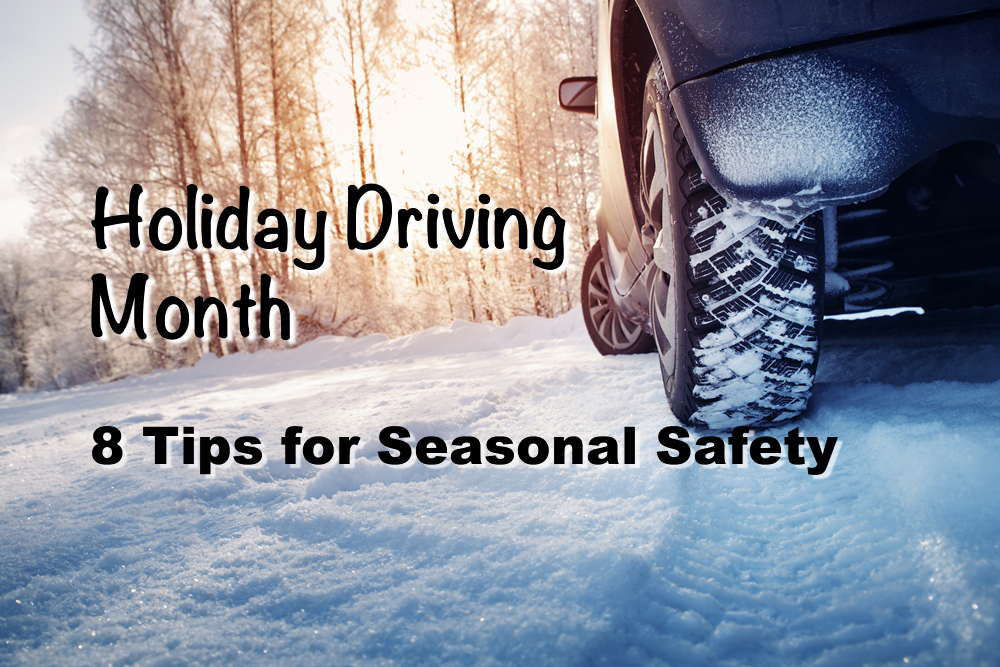 Many of us will be hitting the road in the next few weeks to meet up with family and friends for Thanksgiving. From pre-trip inspections to advice on avoiding drowsy driving, here's some helpful reminders for staying safe during holiday travels:
Safety first: Brakes
Make sure your brakes are ready for a long drive. Have your trusted service advisor check the pads, shoes, rotors, brake line and fluid level before heading off.
Be ready for the cold: Antifreeze
Check your antifreeze level to make sure your engine will turn over on those cold mornings.
Keep the windshield clear: Wiper blades
Did a long, hot summer dry out and crack your windshield wipers? Install a new pair of blades before hitting the road. You may also want to add special solvent to your windshield washer reservoir to prevent icing.
Safe Driving: Black ice
Black ice is a glaze caused by light freezing rain or of melting and refreezing of snow, water, or ice on a roadway. Though actually clear, the phenomenon is called "black ice" because it looks like the rest of the pavement on the road. Here's some safety suggestions from the North Carolina Department of Transportation.
Personal Safety: Gas. 
Holiday driving can add unexpected miles or time to your journey--alternate routes, bad storms or lengthy traffic delays.
Pre-Winter Check: Battery
A weak battery can fail overnight with no warning in frigid weather. Get your battery tested and inspected before heading out this holiday season.
Road Eyes: Bulbs
Replace your headlight bulbs to brighten dark roads. Bulbs become dull over time and need regular replacement. Especially for older drivers or people who wear glasses, bright bulbs can improve driving conditions. 
Although some newer cars have LED bulbs, most vehicles still use traditional ones. According to experts, headlight bulbs can lose as much as 20 percent of their brightness for vehicles drive an average of 15,000 miles per year.
Long Drives: Drowsiness
A nap is the best quick fix, but that roadside power nap shouldn't be longer than 20 or 30 minutes and should be done in a safe place like a designated rest area or a well-lit parking lot.
"Cracking a window or turning up the volume on the radio doesn't work," said Ronald Knipling, author of "Safety for the Long Haul" a comprehensive textbook embraced by the trucking industry.  "Your best bets are to take a quick nap, get some caffeine or do some exercise to get your heart rate up."